Episcopal Diocese of New Jersey
The Diocese of New Jersey was founded in 1785, and is the second oldest diocese in the Episcopal Church. There are 144 congregations in this diocese, including seasonal, collegiate and institutional chapels. The oldest congregation in the diocese is Saint Peter's Church in Perth Amboy, where services began in 1685. The Diocese has a reputation for broad ethnic, liturgical and socio-economic diversity.


Responsive Website Design
A modern website design that looks great on all devices. User experience design allows users to easily find information.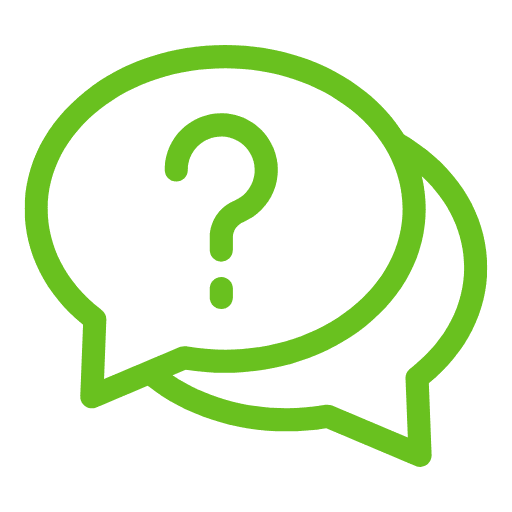 Know Your Story Functionality
Allow church members to share their testimony with the rest of the Diocese. Smooth workflow for both users and website admins.

Multi-lingual
Solution
Used the Google Translate API to create a solution that allows users to translate the website to a different language.
Responsive Website Design
The Diocese was looking for a fully responsive and accessible website design that looked great on all devices. Talent's implemented a modern design and built it out in a CMS that would allow for easy future content changes. 
Data was used to drive the initial UX design. Data is also used to adjust the design and layout of elements as time goes on if it's needed.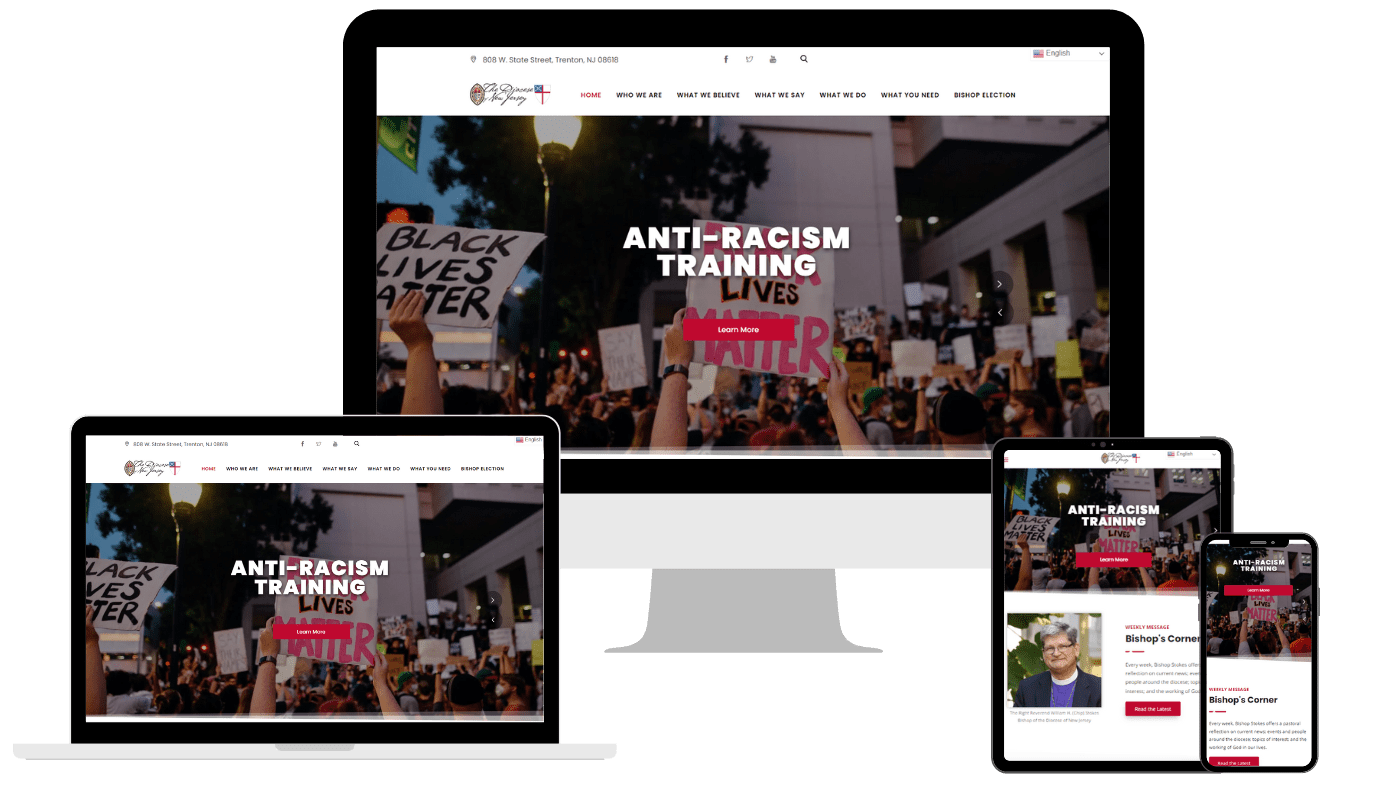 "Know Your Story" Functionality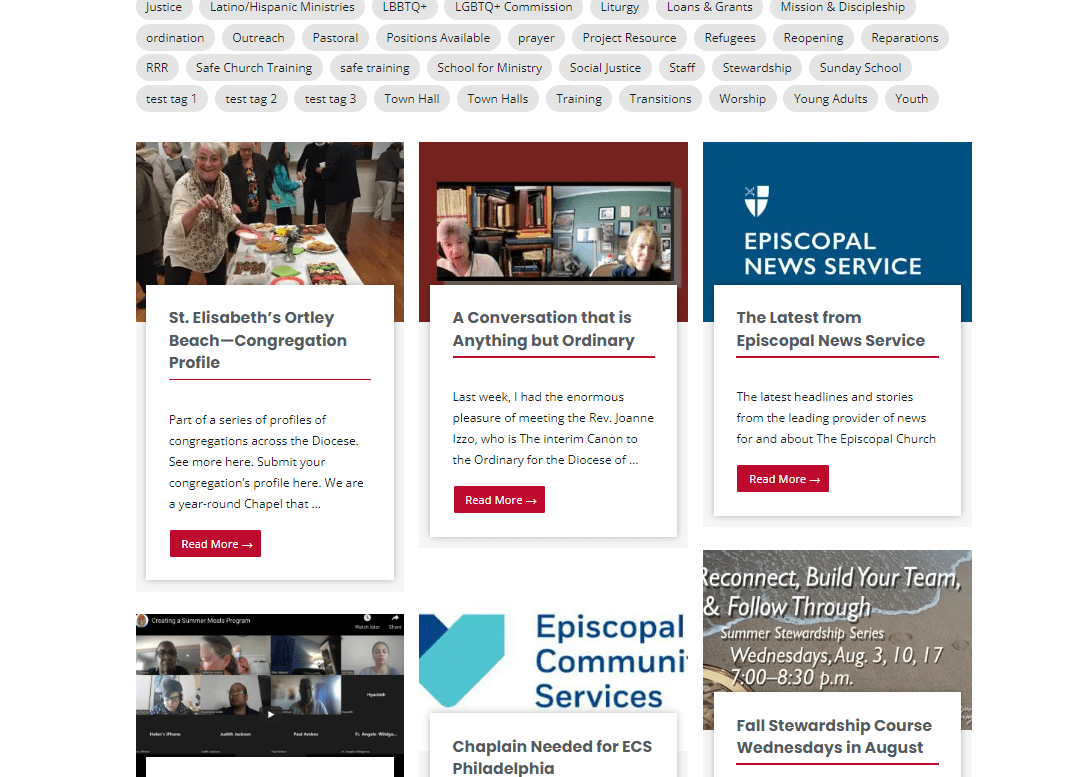 The Goal
The Diocese of New Jersey wanted their website users and church members to be able to share their testimony on the website. They requested that the stories go through a approval process on the backend of the website and that they be filterable by topic. 
The Solution
Talents developed a custom solution that allows congregation members to submit their story to the church website. Once the story was submitted it's added into the back end of the website for review and a website admin is notified. Once the story is looked over it can be published to the website with one click. The stories are displayed in chronological order and can be filtered based on the topic the a website user may be interested in. 
The Goal
The Diocese requested that their website be easily switched from English to a few other specific languages. 
The Solution
We sourced the Google Translation API and integrated a solution that would allow a website user to change the language the website content was displayed in. With a simply dropdown menu selection a user can have the website display in one of four languages in the matter of seconds.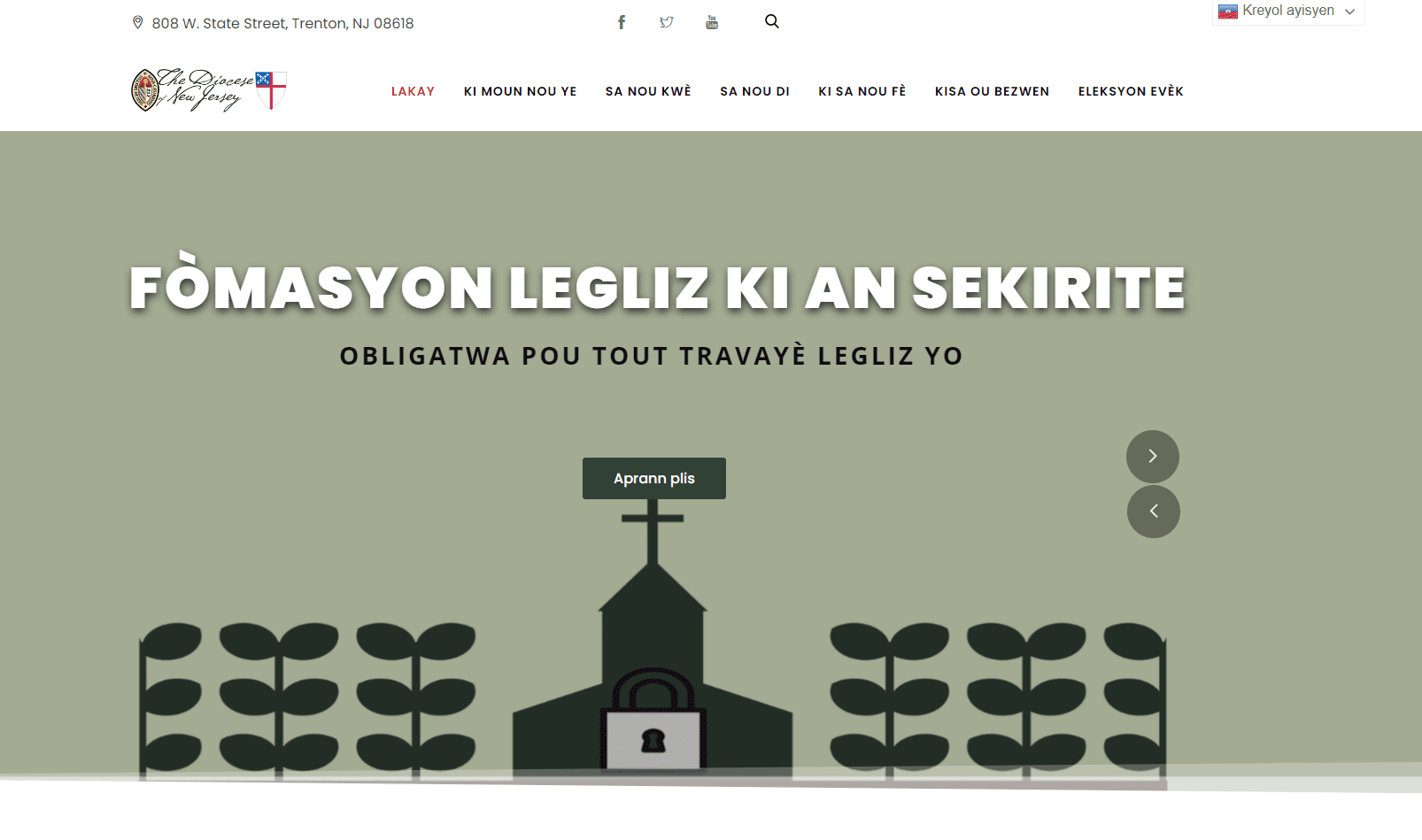 What Was the Diocese of New Jersey's Experience?
"Talents Web Solutions was cooperative, communicative, and highly professional at all times. We could not have asked for a better partner in bringing our complex web project to completion."