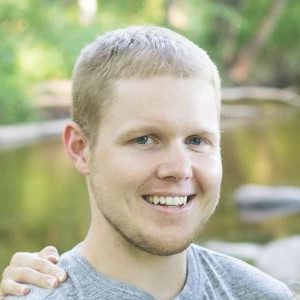 Hi, I'm Dustin Rustick, I'm an expert WordPress developer and digital marketer located right here in the United States of America. I'm currently rated in the top 5% of all freelancers in the USA and have a passion for creating great results for my clients. 
I would love to help achieve your goals or solve the problem you're currently facing.  When you work with me you will get my dedicated support throughout the entire process. You're not a number and I will not rush your project to completion so I can move on to the next. I enjoy bringing value and creating a long-lasting relationship with each of my clients
Dustin is the type of person who is competent, flexible, kind, and forward-thinking. He thought of problems ahead of time and suggested solutions, saving me a lot of hassle and headaches! He was honest, a rare breed! He knew A LOT and solved my business problems in a matter of a few days, which was a nice surprise. I've worked with website gurus before and Dustin is by far the best! I look forward to working with him in the future. Highly recommend!
Our organization has had a fantastic experience working with Dustin. These words don't do justice to the level of outstanding work, professionalism, attention to detail, patience, and positivity that he has exhibited. He is responsive, meets deadlines (in fact, all of them), and delivers on budget. He is creative and a problem solver and we were very fortunate to that we have him on our team.
Super easy to work with - thoughtful, thorough, creative, helpful and a coder! We met virtually a couple of times to discuss my needs and then to review the finished product. Dustin was quick to make changes that I needed; made suggestions/edits that I hadn't thought of. In general, this was an excellent experience and I'm glad I hired Dustin. I wouldn't hesitate to recommend him.
Working with Dustin was a breeze. Dustin is very professional, super responsive and the work delivered was exactly as promised. We'll be keeping him on board to manage the website. I would recommend to anyone looking to build a website or for website maintenance.
In an effort to give my client's top tier support I limit the amount of clients I serve it a given time. Below is a live look at whether or not I'm currently accepting clients! 
I currently have a few openings available!
Other Services
In need of other services?
In addition to the flat rate services shown above, I also offer large project services including full website builds and SEO. To learn more or to tell me about your upcoming project feel free to click the button below.